Proudly Serving East Greenwich & Cranston, RI
We are so glad you are here and look forward to having you as a patient! Our entire team appreciates the trust you have placed in us and promises to provide you and your family with uncompromising excellence in dentistry. Dr. Snehal Lakhkar and her experienced team offer comprehensive dental care for the entire family, including general services, cosmetic and restorative dentistry, and dental implant placement. With two convenient offices in East Greenwich and Cranston, RI, our patient-centered approach to dentistry utilizes the latest technology and treatments that are both efficient and effective in a relaxing and modern environment.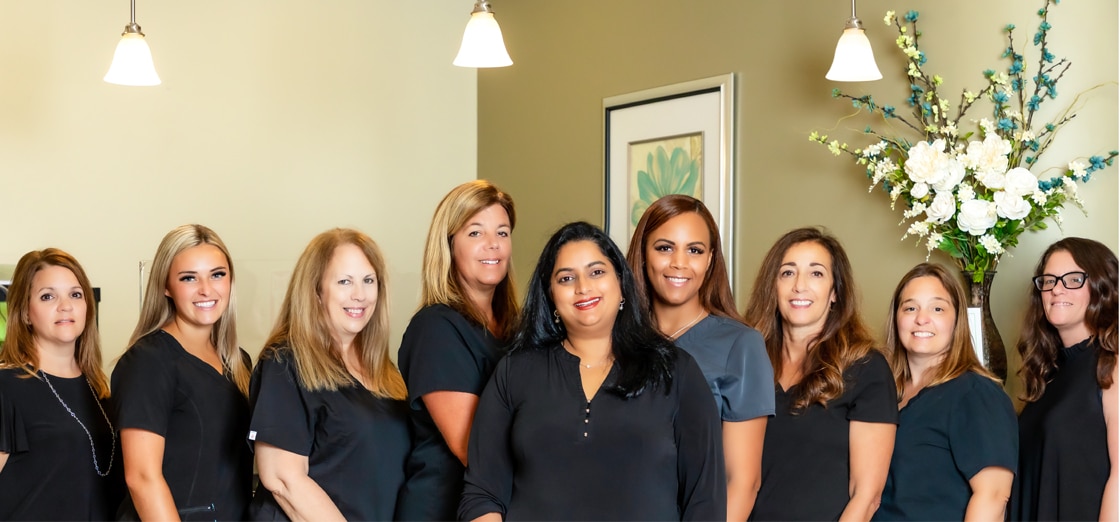 Our Dental Services
Our service is at the core of everything we do. Our team works together to provide a warm, comfortable, and relaxing environment.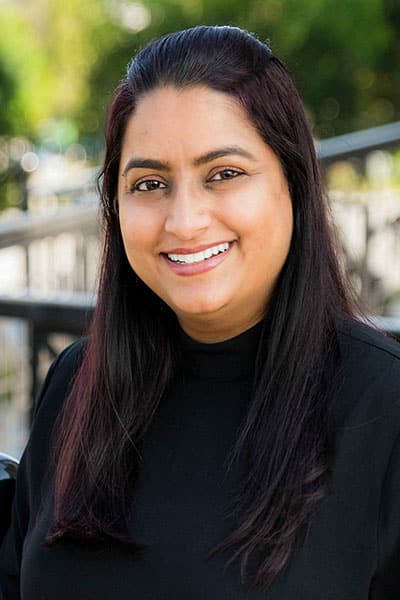 Meet our Dentist: Dr. Snehal Lakhkar

Born and raised in India, Dr. Snehal Lakhkar graduated from the Maharashtra University of Health Sciences with a Bachelor of Dental Surgery. She moved to New York following her graduation, where she worked at her mother-in-law's dental office for a few years. She graduated with high honors...
Full Biography
Meet Our Team
Patient Info
We always want our patients to feel informed and confident they are getting the best treatment possible. Please click on the button below to learn more about our practice and your dental health.
Dr. Lakhkar provides a wide range of dental services at two locations in Rhode Island: Cranston Cosmetic Dentistry in Cranston, RI and Elite Dentistry of Rhode Island, in East Greenwich, RI. 
We provide comprehensive dental care, with a specialization in cosmetic dental treatments, to patients in Cranston, East Greenwich, and surrounding communities.  As a full-service, state-of-the-art dental practice, we are equipped with all of the latest dental technologies that ensure successful results and patient comfort.
As a digital dental practice, we use Electronic Medical Records, reduced-radiation digital x-rays, intraoral digital scanners, and painless, single-tooth anesthesia using The Wand®. Dr. Lakhkar is proud to treat patients of all ages. 
Preventative, restorative, and cosmetic dental treatments provided include:
Dr. Lakhkar graduated with honors after attaining her Advanced Standing degree of Doctor of Dental Medicine from Boston University Henry M. Goldman School of Dental Medicine. An experienced, skillful, and dedicated general, cosmetic, and restorative dentist, Dr. Lakhkar is passionate about helping patients to achieve a smile that is not only healthy and functional but beautiful.  
Dr. Lakhkar is committed to ensuring that all patients receive vital dental care to ensure excellent oral health and maintain good overall health. To that end, our practice accepts a variety of financing options, including CareCredit and Prosper Healthcare Lending.  
More About Our Dental Services

Dr. Lakhkar provides holistic oral care to help patients achieve healthy, beautiful smiles.  
Cosmetic dental treatments improve the aesthetic appearance of the teeth. Treatments such as Invisalign correct misaligned teeth and bite problems, including overbite, underbite, crossbite, and open bite. Teeth whitening treatments available are non-invasive and effective in breaking up surface stains on the teeth to reveal a brighter, whiter smile.  Porcelain veneers cover one, several, or all teeth to improve the color, shape, or size of the teeth.  
Restorative treatments restore the teeth or gums to good health. Restorative treatments include dental crowns, bridges, and fillings. Complete dentures, partial dentures, and digital dentures are also available.
Dental implants are the premium solution to replace a single missing tooth, multiple missing teeth in a row, or an entire upper or lower arch of teeth. Dental implants help to preserve the jaw bone and maintain your facial structure. If you have suffered from jaw bone degeneration, bone grafting procedures are available. Dental implants may be used to support a dental implant or dentures.
General and Preventative Dentistry
Regular cleanings, exams, and oral cancer screenings are available to patients of all ages. Fluoride treatments, dental sealants, deep cleanings, and root canal therapy is also available for those who need these treatments.
A smile makeover typically includes more than one cosmetic treatment. For example, to makeover your smile, you may require Invisalign treatment and teeth whitening to reveal a brilliant, white grin.
If you struggle with gum disease, infected teeth, or loss of jaw bone, you may be a candidate for full mouth reconstruction. Dr. Lakhkar will custom design a treatment plan that may include root canal therapy, deep cleanings, extractions, and dental implants to restore your mouth to excellent health and function. 
To learn more or to schedule an appointment, call our nearest location: 
Contact Us
Cranston Cosmetic Dentistry
30 Chapel View Blvd. Suite 210
Cranston, RI 02920
Elite Dentistry of Rhode Island
1351 S. County Trail, Suite #205
East Greenwich, RI 02818