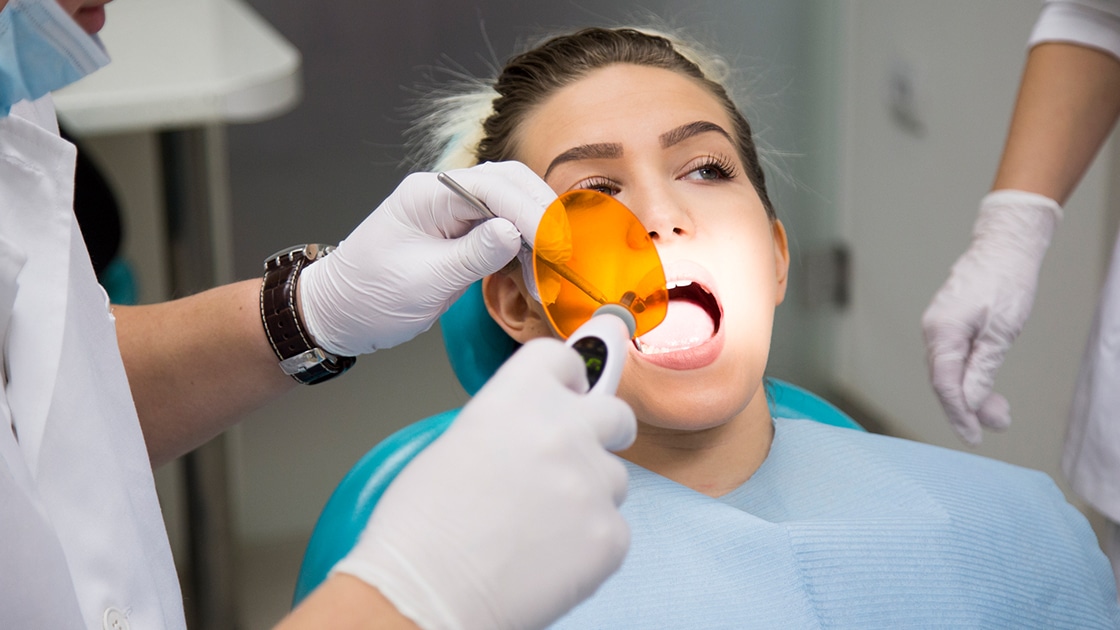 Dr. Lakhkar provides restorative dentistry at two locations in Rhode Island: Cranston Cosmetic Dentistry in Cranston, RI and Elite Dentistry of Rhode Island, in East Greenwich, RI. 
To learn more or to schedule an appointment, call our nearest location:
• Cranston Cosmetic Dentistry: 401-944-7556
• Elite Dentistry of Rhode Island: 401-885-6460
What Is Restorative Dentistry?
Restorative dentistry refers to all procedures and treatments that restore a tooth or teeth to good oral health. In the case of missing teeth, restorative dentistry includes the use of prosthodontics, which is the branch of dentistry that focuses on the design, fitting, and placement of artificial teeth or structures such as dental implants, bridges, or dentures.  
Benefits of Restorative Dentistry
All restorative dental treatments aim to restore a tooth to good health and function. Restorative dentistry aims to preserve natural teeth wherever possible. As such, the type of restoration that you may need will depend upon the condition of a tooth, teeth, or gums. Fortunately, even severely damaged, decayed, and infected teeth can often be saved, with restorative treatments.
Restorative Dental Procedures Offered
Our dental practice provides general dentistry, restorative dentistry, and cosmetic dentistry. We offer the following restorative dental procedures:
Dental Crowns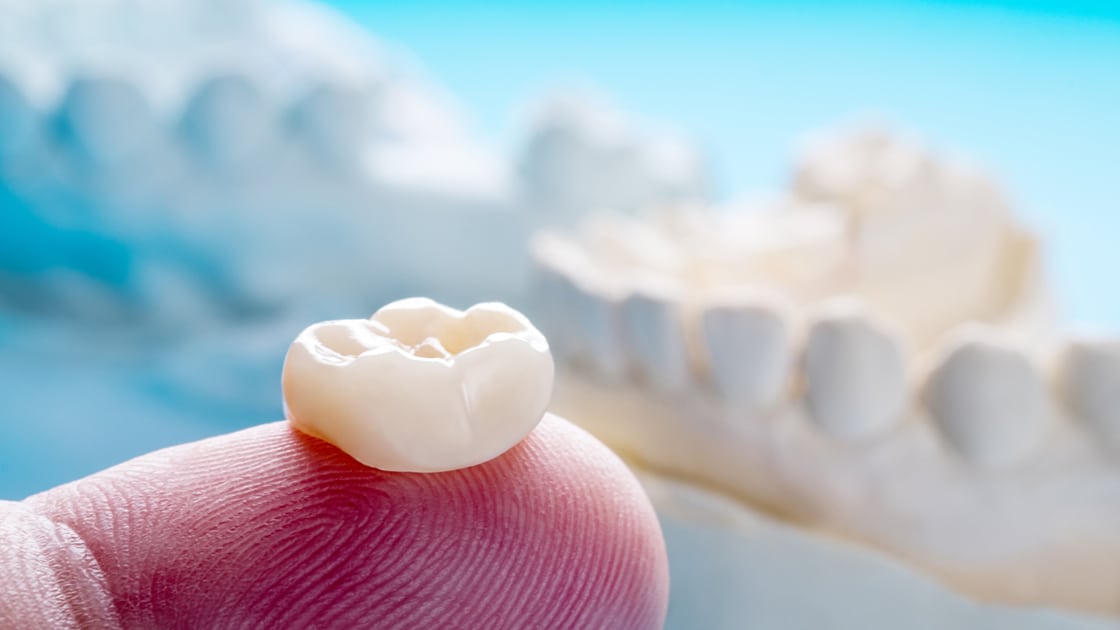 A dental crown is necessary to preserve a natural tooth that has significant decay that is too large or deep for a filling to sufficiently treat. A dental crown is also required to protect a tooth after a root canal.
Learn more about Dental Crowns
Dental Bridges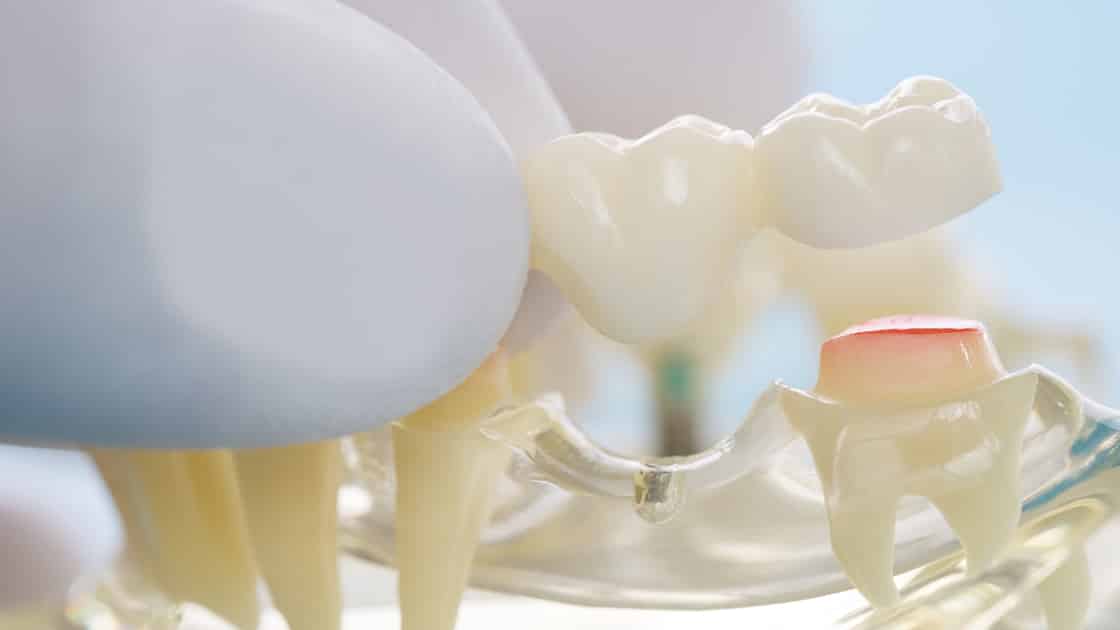 A dental bridge replaces a single missing tooth or multiple missing teeth in a row. It is used to restore your chewing, speaking, and eating capabilities. A dental bridge places a crown in the gap left by a missing tooth and suspends it in place by anchoring to dental implants, adjacent teeth, or adjacent crowns.
Learn more about Dental Bridges
Dental Implants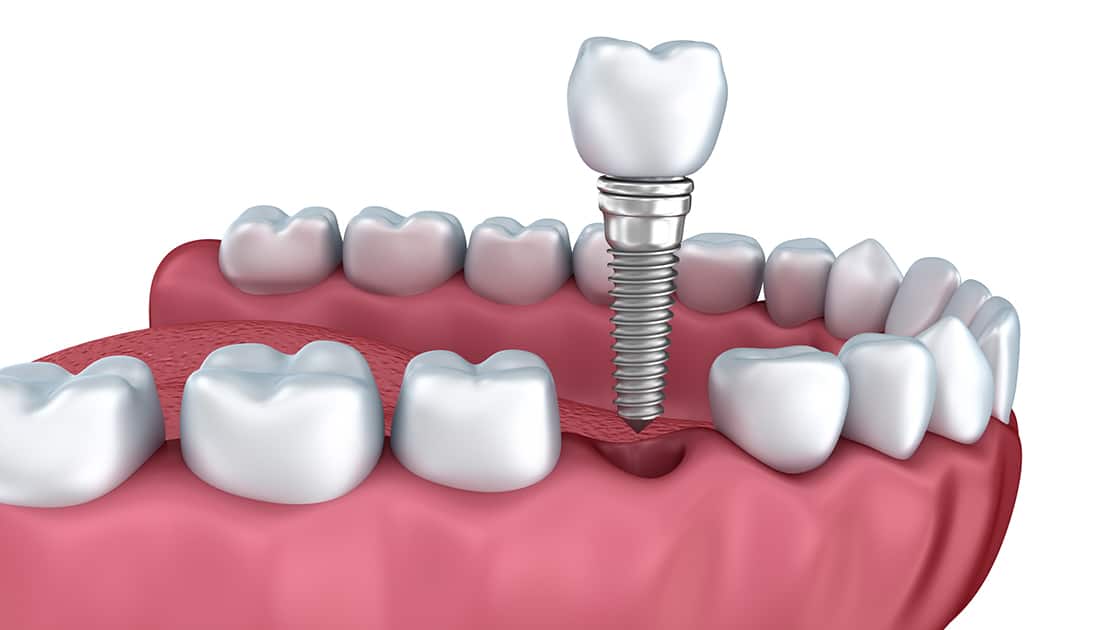 Dental implants are the best solution to replace missing teeth. A biocompatible screw implanted into your jaw will attach to a false tooth, to mimic the function of a natural tooth root, and the appearance of a natural tooth.
Learn more about Dental Implants
Dental Fillings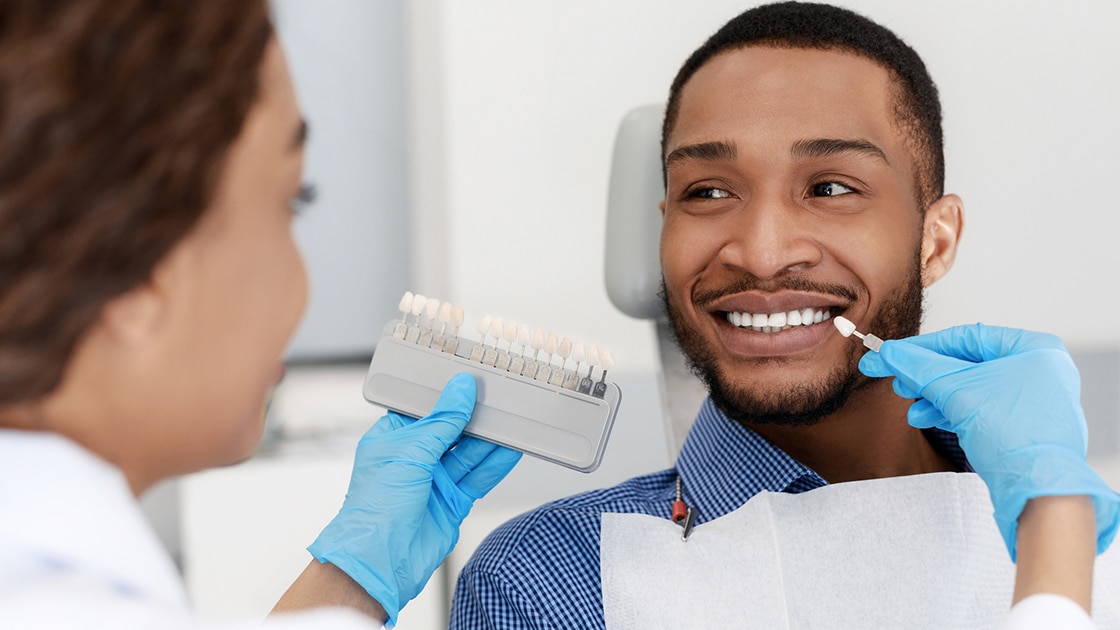 Dental fillings are required to treat decay in teeth. Fillings can prevent a tooth that has experienced significant decay from breaking.
Learn more about Dental Fillings
Root Canals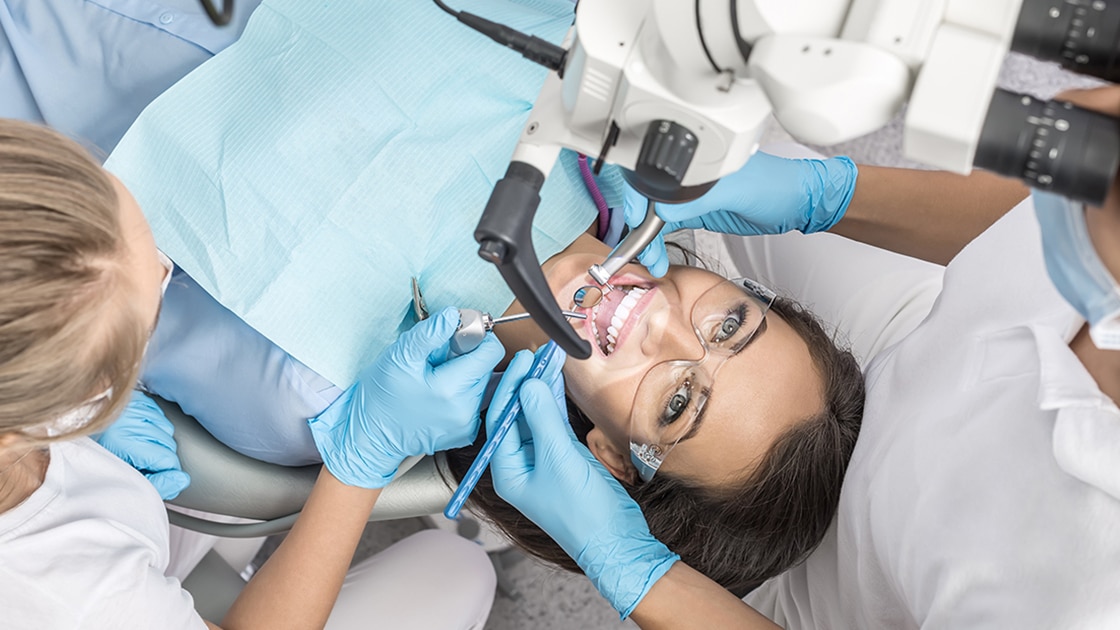 If a tooth becomes severely decayed or develops an infection, a root canal will be necessary to rid the tooth of bacteria, prevent infection and decay from spreading, and prevent the tooth from further damage and infection. A root canal uses a crown to safeguard the tooth after the infection and decay have been cleaned and treated.
Learn more about Root Canals
Dentures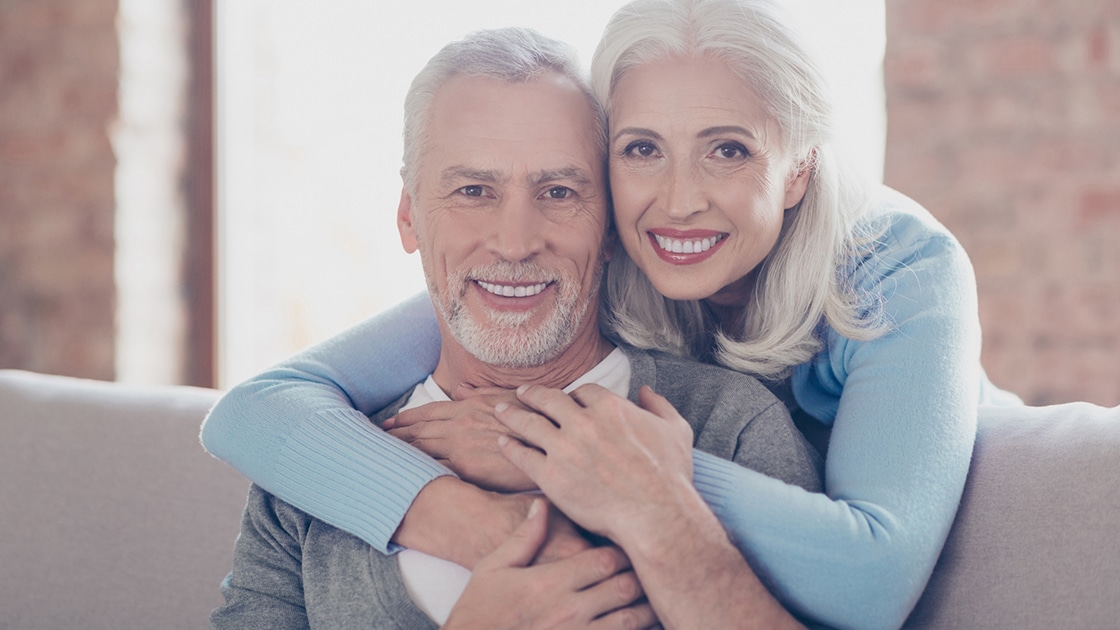 Dentures are a type of restorative dentistry that may be necessary if you've lost many teeth. Dentures today fit much better than dentures from the past. At our practice, we use state-of-the-art dental technologies and software to digitally design your dentures for a great fit and natural appearance.
Learn more about Dentures
Smile Makeover
A smile makeover may involve one or more cosmetic or restorative procedures to improve both the appearance and function of your smile. Treatments included in a smile makeover will depend upon your unique conditions or imperfections. Procedures may include dental crowns, implants, bridges, tooth-colored fillings, dental bonding, veneers, and more.
Full Mouth Reconstruction

Full mouth reconstruction is necessary when there is significant damage, decay, or disease in the mouth.  Reconstructing and restoring the mouth to good health may involve a variety of treatments including extractions, dental implants, dental crowns, and more.
Learn more about Full Mouth Reconstruction
Why Choose Us?
Our team of experienced, talented hygienists, dental assistants, and front office staff all support Dr. Lakhkar in providing compassionate, gentle, but very effective dental care. Our modern dental practice embraces the power of technology, and our office is equipped with digital intraoral cameras, digital scanners, digital x-rays, The Wand® anesthesia technology, guided implant software for surgeries, and much more.
Frequently Asked Questions About Restorative Dentistry

Is it better to fix or extract a tooth?
Whenever possible, all efforts to save natural teeth should be exhausted before extracting a tooth. When teeth are removed, the jawbone will begin to recede. If you require an extraction, it's best to consider a dental implant.
Do you treat children at your dental office?
Yes. We provide restorative dental care for children and adults.
Do you offer weekend appointments?
Yes. We are open every other Saturday from 8:00 am -2:00 pm. We also begin seeing patients at 8:00 am during the week.
Do you treat uninsured patients?
Yes. We treat uninsured patients. We accept all major credit cards, and CareCredit financing, for your convenience.
Contact Us Today
To learn more or to schedule an appointment, call our nearest location:
• Cranston Cosmetic Dentistry: 401-944-7556
• Elite Dentistry of Rhode Island: 401-885-6460