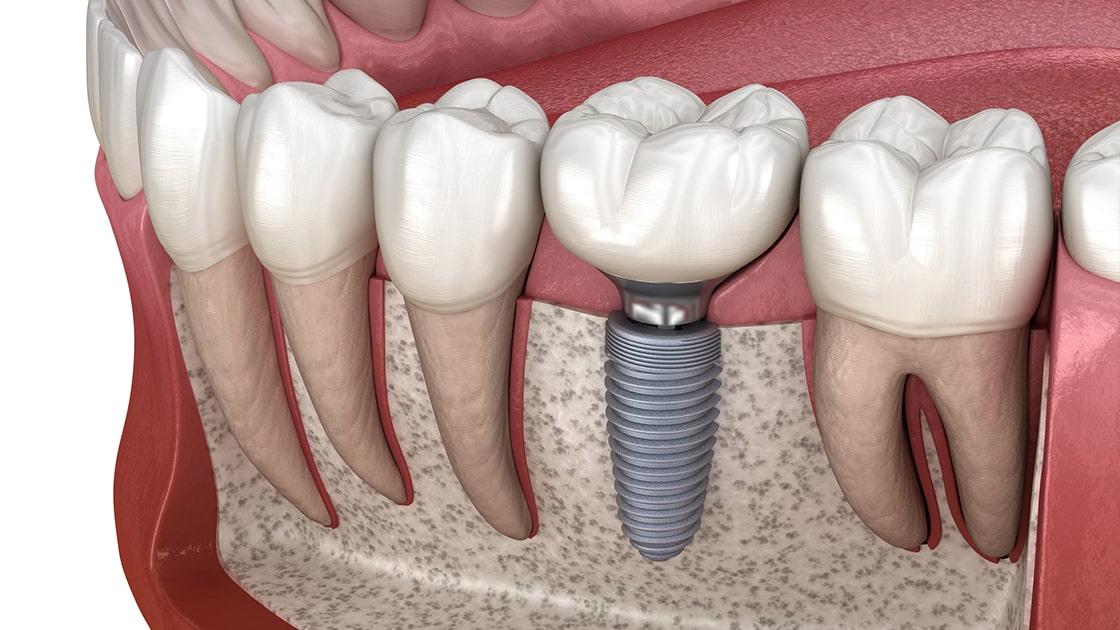 Dr. Lakhkar provides dental implants at two locations in Rhode Island: Cranston Cosmetic Dentistry in Cranston, RI and Elite Dentistry of Rhode Island, in East Greenwich, RI. 
To learn more or to schedule an appointment, call our nearest location:
• Cranston Cosmetic Dentistry: 401-944-7556
• Elite Dentistry of Rhode Island: 401-885-6460
What Are Dental Implants?
Dental implants are the leading tooth replacement option available, with benefits that no other tooth replacement restoration can match. The reason? Dental implants are the only restorative treatment that replaces a missing tooth and the all-important tooth root.
Dental implants are biocompatible screws surgically implanted into the jawbone to replace a missing tooth root. Following the implantation surgery, an extraordinary process known as osseointegration will begin. Osseointegration is the process by which the jawbone and soft tissues of the gums and mouth will begin to grow up the implanted screw, the same way they do with a natural tooth root.
Osseointegration anchors the implant securely in your jaw so that the artificial tooth can be attached. Osseointegration also prevents further loss of jawbone and may promote new bone growth. Osseointegration may take up to six months. Once complete,  you'll return to the dentist to have your artificial tooth attached to the implant.  
Benefits of Dental Implants
Dental implants offer restorative, cosmetic, and functional benefits.
Preservation of jawbone
Preserving your jawbone from further deterioration helps prevent an aged, sunken appearance around the mouth.
Stabilizes adjacent teeth
Studies have shown that once you lose one permanent tooth, your risk of losing another tooth is significantly increased. However, because dental implants help preserve your jawbone, you're at less risk of nearby teeth becoming loose and wobbly due to degraded jawbone.
Prevents nearby teeth from shifting into the gap
It is extremely common for nearby teeth to begin shifting into the gap left by a missing tooth. This can result in marked changes to your alignment and bite. By replacing missing teeth with dental implants, you can prevent other teeth from shifting.
Restores bite force
If you've been missing one or more teeth, you undoubtedly know that your bite force has been compromised.  Dental implants restore your bite force so that you can enjoy your favorite foods again.
Promotes good oral health
Pockets left by missing teeth tend to attract bacteria. This leads to problems such as gingivitis and periodontitis. Dental implants prevent these vulnerable sockets from accumulating dangerous bacteria
Cost-effective
Dental implants are typically the most expensive dental restoration in terms of upfront costs. However, they are typically very cost-effective long-term because they are incredibly durable and resistant to decay. Dental implants will last at least 20 years. Many people find they will last a lifetime with good oral hygiene habits and regular dental cleanings and exams.
Natural Appearance
Dental implants match your other teeth in color, shape, and size. No one will know you have a dental implant unless you tell them. 
Learn More about the Benefits of Dental Implants
Are You a Good Candidate for Implants?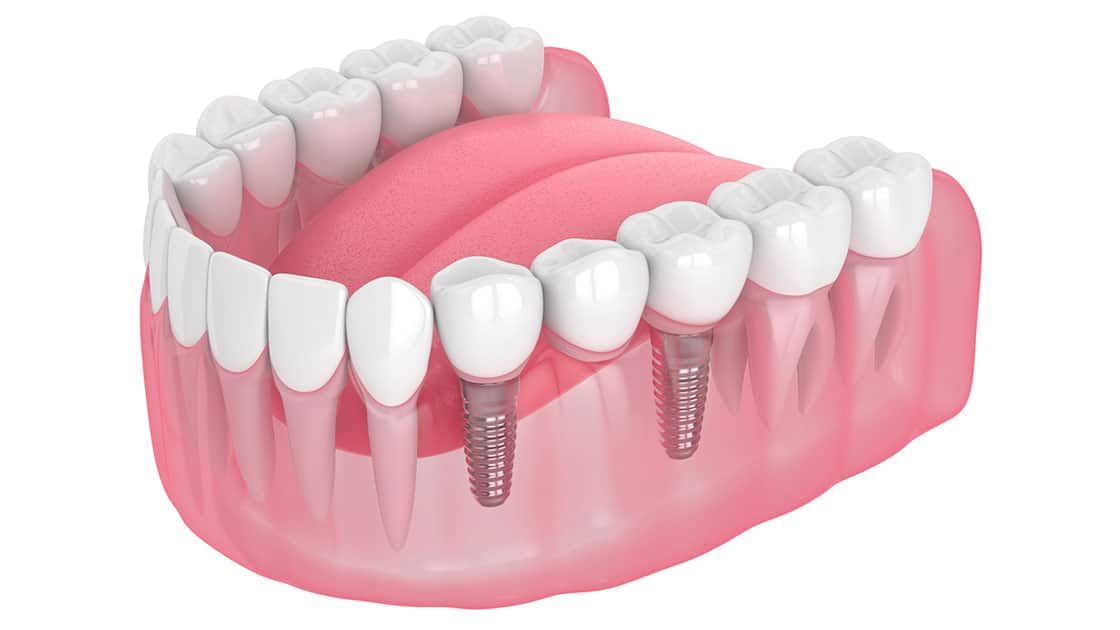 Individuals who are good candidates for dental implants include:
Individuals missing one or more teeth

Individuals who are free of active gum disease

Individuals who are ready to improve the appearance of their smile

Individuals who want to prevent premature aging

Individuals who suffer from low self-esteem due to missing teeth

Individuals who want to invest in good oral health
It should be noted that for you to be eligible for dental implants, you will need to have sufficient jawbone to support the implanted screws. If you do not have sufficient jawbone, you may need a bone grafting procedure to fortify the jawbone.
Why Choose Us?
We aim to help people look and feel their best by helping patients achieve and maintain good oral health. Replacing missing teeth is a smart step to take to care for your oral health and protect your overall health.
To ensure that your implants are accurately designed and perfectly placed, Dr. Lakhkar uses Computer Guided Dental Implant technology and software. As a technologically advanced dental practice, our office is equipped with 3D digital imaging scanners, digital x-rays, and a host of innovative dental tools to ensure accuracy and successful results.
Frequently Asked Questions About Dental Implants

Will insurance cover dental implants?
Most of the time, dental insurance will not cover dental implants. However, you should confirm coverage and exclusions with your insurance carrier. Our practice accepts CareCredit and all major credit cards.
How long will the process of getting dental implants take?

This depends upon how many dental implants you need, if you require bone grafting before your implant surgery, and how quickly you recover from dental implant surgery. It may take 6-18 months to complete your treatment.
How do I get started with dental implants?
Schedule a consultation at today. Dr. Lakhkar will be happy to examine you and evaluate your eligibility for dental implants. If you need additional treatments before implant surgery, Dr. Lakhkar will design a custom treatment plan to prepare you for dental implants.
Contact Us Today
To learn more or to schedule an appointment, call our nearest location:
• Cranston Cosmetic Dentistry: 401-944-7556
• Elite Dentistry of Rhode Island: 401-885-6460