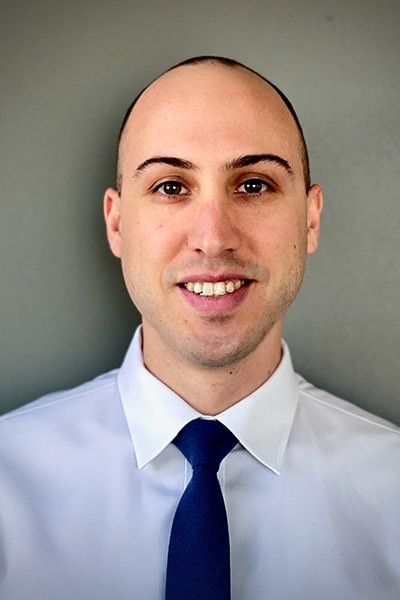 Dr. Brian Levy was born and raised in Warwick, Rhode Island. He graduated from Boston University Henry M. Goldman School of Dental Medicine with magna cum laude academic honors. After earning his doctorate, Dr. Levy completed a general practice residency in dentistry at Maimonides Medical Center in Brooklyn, New York. Here, he practiced full scope general dentistry, including restorative, fixed/removable prosthodontics, endodontics, and dentoalveolar oral surgery for adult, pediatric and geriatric patient populations.
Following his year as a general practice resident, Dr. Levy pursued a one-year medical internship in oral and maxillofacial surgery (OMS) at The Mount Sinai Hospital in New York, New York. Dr. Levy's experience as an OMS intern expanded his knowledge of medicine and surgical techniques, which are two skills that prepared him well for a career as a general dentist.
Dr. Levy enjoys working collaboratively as well as implementing cutting-edge technologies to deliver the best possible care for his patients. He routinely attends continuing education courses to keep his knowledge current. In his free time he often enjoys reading, cycling, skiing, cooking and spending time outdoors.